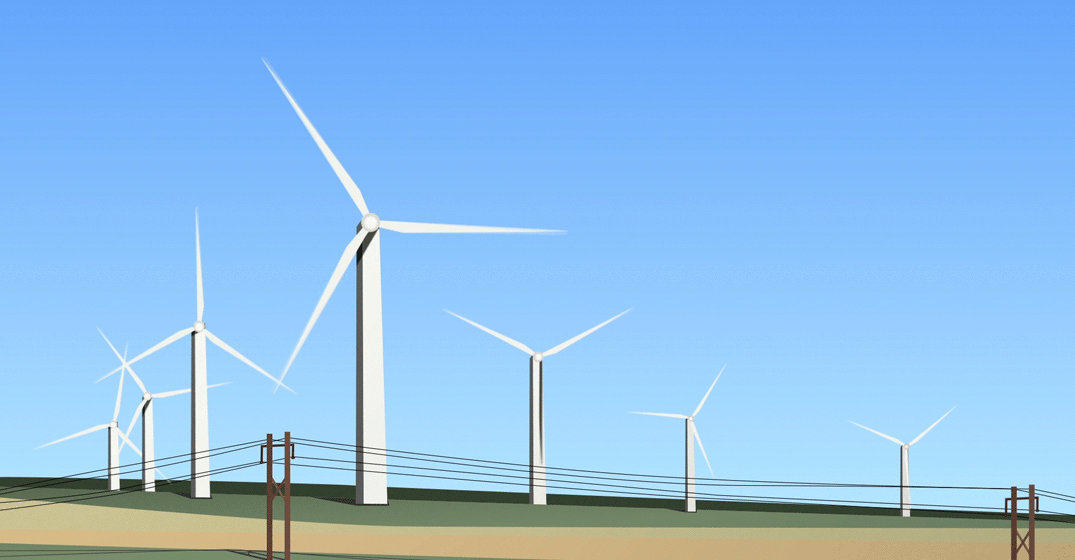 The breakthrough of Vietnam renewable market
Solar+Wind Congress Vietnam 2021
Vinpearl Luxury Landmark 81, March 31st,2021. Ho Chi Minh City
Address: Landmark 81, 720A Dien Bien Phu, Ward 22, Binh Thanh District HCMC
We are well aware of the blight caused by the pandemic and hence understand everyone's concern regarding safety and security. As the Organizers, we take full responsibility for taking care of each delegate. Ethyl alcohol and masks will be provided in case any problem occurs and all safety guidelines issued for the public welfare will be strictly followed.
Let us Weather this storm together
Dear friends!
​
After several months of observation, we finally decide to announce that The Solar + Wind Congress Vietnam of 2021 has been postponed inevitably to March 31, due to the current situation that people around world are fighting against the COVID-19, and many countermeasures, such as self-quarantine, city lockdown, tour suspension, and so on, are being taken across the world in different regions. Anyway, we still be here and at your service! Feel free to reach us out by the contacts below!
Solar+Wind Congress 2021 Vietnam
Vietnam has a coastal line of 3400km, with an average wind speed of 6M/s, with total wind power potential between 24GW and 26.7GW. Regarding solar power, Vietnam has a high potential for solar energy production, with 1,600-2,700 sunlight hours per year and an average direct normal irradiance of 4-5 kWh per sqm per day.

Vietnam aims to increase solar power mix to 3.3% and 20% by 2030 and 2050 respectively. The government's target by 2020 and 2025 is to install 850 MW and 4 GW respectively. By 2030, it aims to increase it to 12 GW. As of June 2019, 4464MW of renewable energy power was connected on the grid.

The Vietnamese government aims to produce 10.7% of electricity from renewable sources by 2030. It targets that the total wind power capacity will reach about 1,000 MW by 2020 and 6,200 MW by 2030.

1GW of rooftop solar will be installed and in operation at the end of 2025. According to the statistics released by WB, there is 6GWof RTS potential from Ho Chi Minh, over 1 GW of RTS potential in Da Nang.

Vietnam's power demand keep the growth rate of 10.3%~11.3% a year from the year of 2016~2020, and it will follow that growth pattern and keep the level of 8.0%~8.5% at the year of 2020~2030. However, it's hard to meet that demand with the present coal-fired power leading supply structure.

Attractive FiT in solar and wind both. Solar FiT is varied from the north and south, as well as the rooftops and the floatings.
Event Highlight: Rooftop solar & Bankability and investment in Vietnam wind power
1. Rooftop solar has the best FIT among the whole Vietnam solar sphere, including ground-mounted solar, rooftop solar, floating solar.
​
2. 1GW of rooftop solar will be installed and in operation at the end of 2025, however, only over 30mw RTS were installed. According to the statistics released by WB which was officially appointed for rooftop investigation, there is 6GWof RTS potential from Ho Chi Minh, over 1 GW of RTS potential in Da Nang.
​
3. Vietnam wind power development has been restricted by unbankable PPA and arbitration law, etc. They way to address these challenges is the key to release the wind power potential.
​
4. Ways to develop utility scale project.
​
5. Feasible investment portfolio in Vietnam renewable market.
​
6. Etc
SPEAKERS FOR 2021 VIETNAM OFFLINE CONFERENCE
Hoang Tien Dung
Director General
Electricity and Renewable Energy Authority
Ministry of Industries and Trades(MOIT)
Bùi Quốc Hùng
Deputy General
Electricity and Renewable Energy Authority
Ministry of Industries and Trades(MOIT)
William Gaillard
Vice President - Sales, Asia Pacific
Vestas
KU Jun Heong
Senior Director of Sales & Marketing
Trina Solar Asia Pacific
Jennifer Oxlade
Investment Director
Pacifico Energy
Tran Trieu Nguyen Phu
Business Development Manager
Sembcorp Industries Ltd
JitheshDev
Head Of Renewable Energy
GEC
Logan Knox
General Director
UPC Renewables Vietnam
Dinh Thanh Minh
Director of HCMC Branch
AIT Corp
Dennis Tran
Project Developer
Scatec Solar
Jeremie PIOLET
Sustainability Manager Vietnam
DECATHLON VIETNAM
Trung Mai Van
Rooftop Solar Expert
Samresh Kumar
Chairman and CEO, SkyX Solar
Managing Director, VinaCapital
Phat Nguyen
Renewable Energy Lawyer | Mediator accredited by CEDR (UK)
The Blue Circle Pte Ltd
Phat Nguyen
Managing Director - Vietnam
Vietnam, SP Group
Indronil Sengupta
Co-Founder and CEO
Invesify Company Limited
Marcus Giles
Director of Business Development
CME Solar
Trung Nguyen Nam
Deputy Director Of Business Development Department
EVNPECC3
Tuan Chung
Deputy CEO
Vietnam Oman Investment
Nguyen Viet Hung
CEO
HSTC funding
Joey Zheng
Regional General Manager
Suntech
Thomas Jakobsen
Managing Director
Indochina Energy Partners
Murthy R Nuni
Managing Director
Marshal Global Renewable Power
Lim Cheong Boon
Head of Product and Marketing, APAC
Trina Solar Asia Pacific
Clothilde Deneve
Sales Director
Shire Oak International
Ethan Phan
Chief Executive Officer
KTG Energy
Supa Waisayarat
Country Director
SUPER ENERGY CORPORATION PLC
Dr. Oliver Massmann
International Attorney at Law & Certified Financial Accountant & Auditor & Partner
Duane Morris LLP
Wang Qian
Project Development VP
Talesun
Tran Duc Trung
CEO
IPC GROUP JSC
Van Anh Do
Clean Energy Finance Activity Manager
USAID Vietnam Urban Energy Security and INVEST
Hoang Thi Thanh Hoa
Head of project management department
B.Grimm Power
EPC
​
Investor
​
Business development
Consulting
​
Banking
​
Financing
Developer
​
Enthusiast in renewable market
​
Decision maker
The Lunch Supporting Partner
Tea Break Supporting Partner
Cocktail Supporting Partner
​
8:10
Registration
​
9:10
Opening address
​
9:30
What solar market experienced in the past 12 months? Foresights of the future.
​
10:05
What comes after FIT? Net Metering?
​
10:40
Tea Break
​
11:00
Framework and DBO contract forms for renewable projects/wind power & Auctions & Implementation in Vietnam
​
11:45
Bankability of household & commercial RTS with corporate PPA under current incentives, and how to face a pure auction dominated market in the future without subisidies
​
12:30
Lunch
​
14:00
Investors' insights on the new auction system driven-to-be market? And how to mitigate the risks
​
14:45
pending for sponsor
​
​
15:25
Tea Break
​
15:40
Solar installed capacity soaring creates tremendous demand for O&M. Overview of current O&M market, and the business strategy: service & technical
​
16:10
Several floating solar projects are in pipeline, does it mean Vietnam is ready for FPV? How is the future of FPV in Vietnam? And what are the challenges of developing FPV?
​
16:50
Tea Break
​
17:10
GoodWe Product Launch
​
17:35
Impact on Global Solar Market & Supply Chain
​
18:05
Closing Address
​
Our 2021 Conference Event Announcement
Check Now Our fantastic the places we prepared for this conference
SOLAR+WIND CONGRESS 2019 EXPERT INSIGHTS FEATURED SPEAKERS
Bùi Quốc Hùng
Deputy General
Ministry of Industries and Trades(MOIT)
NGUYEN HOANG DUNG
Director of Renewable Energies Department
EVN PECC3
Preeyanart Soontornwata
President
B.Grimm Power
Gary Zieff
Principal Energy Advisor
USAID
Arnaud Ayral
Regional Business Development Director
Cleantech Solar
Sophea SENG
Director of Energy Finance & Advisory
Societe Generale
Nguyen Van Tau
Country Director
ACWA Power
Milan Koev
Founder and Chief Executive Officer
Hexagon Peak
Franck Constant
CEO
CONSTANT ENERGY
Jose Antonio Millan Ruano
Chief Global Development Officer
Univergy Solar
Dr. Viet-Hung NGUYEN
CEO
CTV Wind Civil Engineering
Nguyen Hoang Long
Investment Director
FECON
Oman Singh
Regional Director
Hero Future Energies Asia
Dr. Hoang Giang
President and General Director
Pacifico Energy
Nguyen Hai Duc
Renewable Energy Advisor
USAID
An undercurrent of the surging market: as an emerging industry with a promising future, solar and wind development are constrained by financing, regulation, subsidies and so on. For different market, the situation is varied which require the players, the component of the market, work together to get the challenge addressed, and cooperate to create more value for the industry and society, to advance the sphere we stand.
Solar + Wind Congress Series is a professional intelligent sharing event for the players in the solar and wind power industry. Every year, we step into most of these hottest market all over the world, to bring our attendees the most reliable information of the market by gathering some key roles from the government authorities, well-known enterprises, local representative companies, financing institution, and, most importantly, meditate the business cooperation
PARTICIPATING ORGANIZATIONS
For matters regarding the event and its content, get in touch with:
For program matters regarding the event and its content or questions regarding participation and sponsorship opportunities, get in touch with: